Falcon Support Services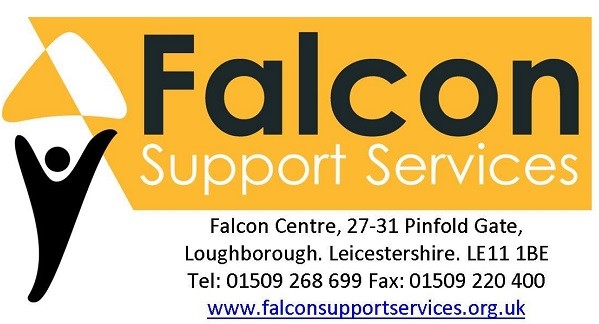 Falcon Support Services is a homeless charity based in Charnwood, which is currently supporting over 300 vulnerable people every year, who are either homeless or at risk of becoming homeless.
Falcon Support Services seeks to promote the dignity of vulnerable people at all times by providing high quality, stable, supportive environments and accommodation during their transition to independence.  We endeavour to assist vulnerable people in developing the social and life skills necessary to plan and prepare for their futures and help them fully integrate into their local community.
Accommodation is provided at a number of locations in Loughborough. The primary location is at:
Falcon Centre
27-31 Pinfold Gate
Loughborough
Leicestershire
LE11 1BE
Tel: 01509 268699
Email: falconsupportservices@falconsupportservices.org.uk
There is also a drop-in advice service, held at the Falcon Centre on Mondays (excluding National Holidays) from 11:00am to 1:00pm.
For more details, see our website: http://www.falconsupportservices.org.uk/