Administrators
Information
Web Links
Leicester & Loughborough Shotokan Karate Club
Leicester & Loughborough Shotokan Karate Club
This Club is now into its 12th year in Barrow providing lessons and competition opportunities in this ancient form of Karate for children and adults in Barrow.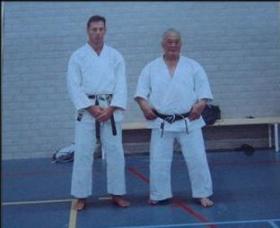 Sessions are held in the Scout Hut and cost £4.00 children, £4.50 adults.
Saturdays:
9:00am- 9:40am White belts, Orange & White belts
9:45am - 10:30am Orange, Red belts
10:35am - 11:25am Yellow, Green, Purple belts
11:30am – 12:25pm Purple & White, Brown, Brown & White belts
12:30pm – 1:30pm Brown & Black, Black belts
For full details visit the website: http://www.leicesterloughboroughkarate.co.uk/
New members always welcome, no experience necessary.
Contact: Pete Statham on llskarate@gmail.com or 0116 299 6484 or 07719 975099
Previous page: Inland Inspiration (Canoeing / Kayaking)
Next page: Shorin-Ryu Seibukan Karate & Kobudo
Last Updated. 16-June-2018 By admin
---